Agility Tech's Distinguished North America Manufacturing
Agility Tech and its distinguished North America EMS partner deliver a wide range of strategic products, capabilities, world-class automation, certifications, QMS excellence, NPI and fully scalable production solutions, customized fulfillment models, and a host of synergistic services to meet all of your production needs.
North America–New England & Mexico
Founded in 1986, with state-of-the-art lean manufacturing facilities in New England and Nogales, Mexico (totaling 75,000 square feet), Agility Tech's North America partner has been a distinguished industry leader in solutions-focused electronic manufacturing services (EMS) for well over three decades, utilizing advanced automation and DFM/DFx methodology.Together, servicing all regions and market sectors, we are uniquely positioned to support your quick-turn, NPI, and fully scalable production requirements spanning a synergistic lineup of core competencies.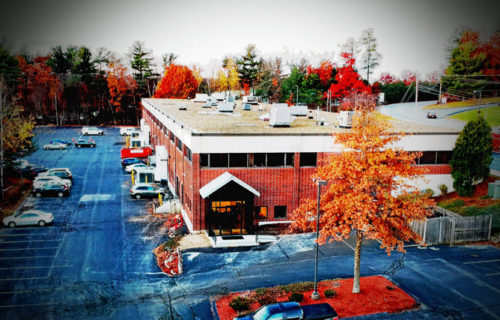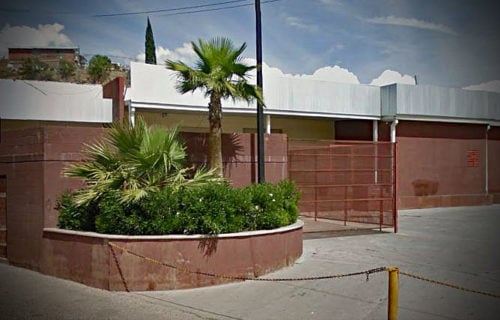 North America Facilities Highlights & Features
40,000-square-foot lean manufacturing facility in New England (newly constructed in 2018)

35,000-square-foot lean manufacturing facility in Nogales, Mexico

Automated Tyco, Molex, Schleuniger, Komax, and Panduit crimping presses

Crimp quality monitoring

100% automated fail-safe continuity testing; integrated network of Cirris testers

In-line heat shrink tunnel
Box-build and unit functional testing

Hipot testing

High-productivity fully automatic wire processing and crimping

Optical inspection

Automated Schleuniger rotary stripping machines

In-house automated fiber optic polishing and test

Automatic potting dispensing equipment

In-line Brady Wraptor labeling system
Certifications and regulatory compliances include:
ISO 9001 │ ISO 13485 │ UL / CSA │ UL508A Compliant │ IPC-620 │ J-STD-001 Soldering │ ITAR │ C-TPAT │RoHS & REACH Compliance │ S20.20 ESD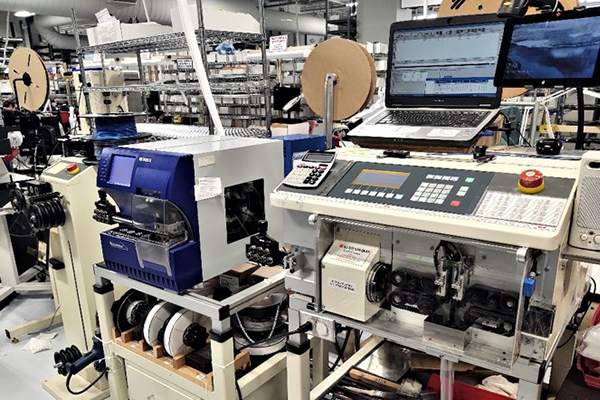 Fully Automatic Wire & Cable Cutting, Stripping, Labeling and Reeling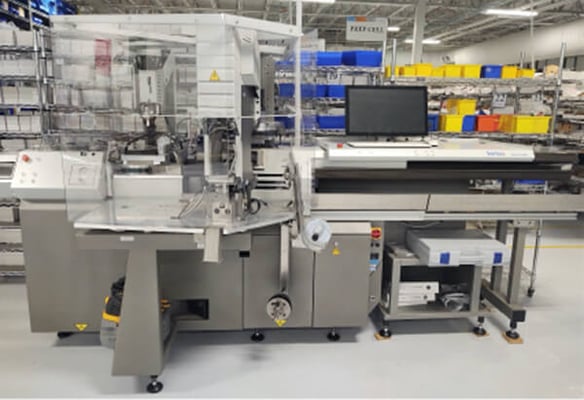 High-Productivity Fully Automatic Wire Processing & Crimping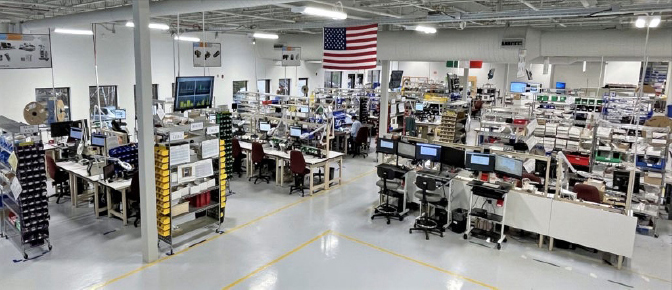 With resolute focus on quality, efficiency, and service, our North America partner is equipped to competitively and reliably manufacture your products:
Custom cable assemblies

Turnkey electro-mechanical, electronic box and unit build, and control panels

Custom wire harness assemblies

Fiber optic assemblies

Kitting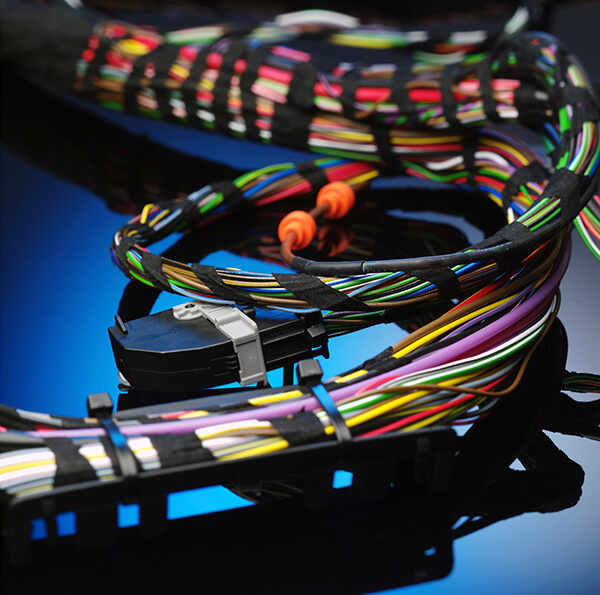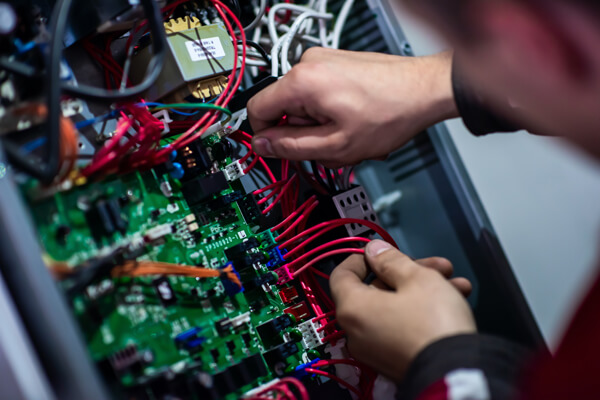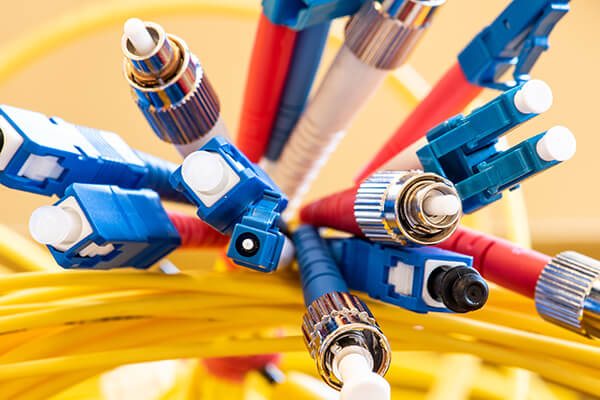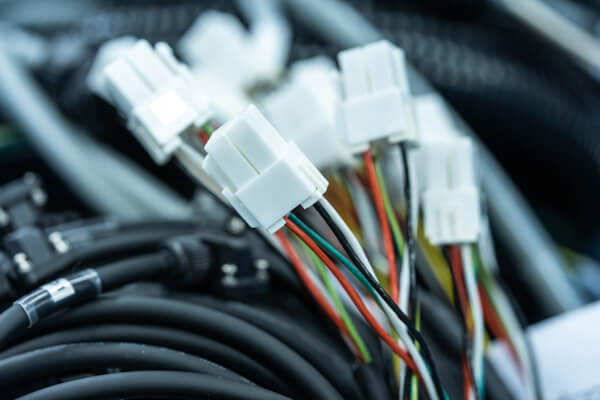 The Nogales, Mexico manufacturing facility is comparably equipped and staffed and offers very similar capabilities to that of its domestic counterpart, with state-of-the-art wire processing and crimping automation, and fully integrated MRP/ ERP, quoting and purchasing functions. Among their strategic certifications, they are proud to be ISO 9001, ISO 13485 medical, and C-TPAT certified.
C-TPAT – Enhanced Supply Chain Security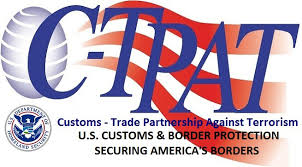 Customs-Trade Partnership Against Terrorism (C-TPAT) certification is a distinguishing attribute that the Nogales, Mexico facility possesses, which provides our customers strategic advantage and peace of mind. C-TPAT is a supply-chain security program led by U.S. Customs and Border Protection (CBP) focused on improving supply-chain security of companies with respect to terrorism.
Companies who achieve C-TPAT certification must have a documented process for determining and alleviating risk throughout their global supply chain, along with required facility security measures and procedures. C-TPAT-certified companies are considered low risk, resulting in expedited processing of their cargo and border crossings. Under the C-TPAT umbrella, CBP and members of the trade community work together to ensure secure and expedient movement of legitimate international trade.
The C-TPAT program focuses on improving security throughout the supply chain, beginning at the point of origin (including manufacturer, supplier, or vendor) through a point of distribution to the destination. C-TPAT certified partners, must implement certain security procedures throughout their supply chains to protect those supply chains from terrorist infiltration and other illegal activities that threaten the security of the United States.
C-TPAT certified partners who undertake these protections receive preferential processing by CBP. As a result, the program helps CBP achieve its dual goals of enhancing National security while facilitating the coordinated flow of legitimate global trade.