Low Pressure Molding (LPM).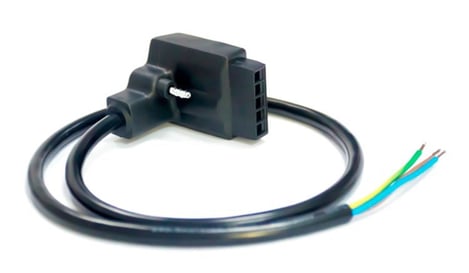 Agility Tech and its strategic manufacturing partners specialize in low pressure molding. Using primarily polyamide compounds engineered to meet a diverse range of specific design objectives, LPM (typically a 50-200 PSI process with an application temperature of approximately 180°-210°C) is an excellent cost-effective solution to myriad challenging design constraints, custom configurations, applications, and end uses.
Polyamide compounds are considered to be environmentally responsible high-performance hot-melts, having an adhesive quality, which seals components, making it an ideal choice for many demanding applications. Its viscosity and malleability during the molding process make it uniquely suited for smaller and complex geometries.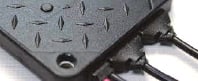 During the molding process, the flow is maintained and regulated, while the polyamide compound surrounds components in the molded form-factor, and begins to seal on contact. Polyamide compounds can sometimes shrink during the drying phase. The molding machines used in the LPM process repeatedly inject compound into the mold cavities to maintain the set low pressure, which compensates for any minor sinking resulitng from shrinkage. This cycling is continued until the polyamide compound dries, transforming from a liquid to a solid.
Wide Range of Applications: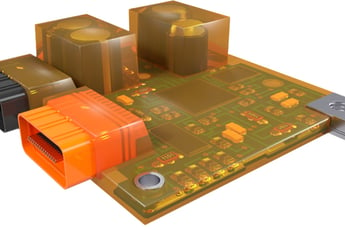 The LPM process can be used for both single-stage and dual-stage (pre-mold/over-mold) applications and requires significantly less pressure in the molding process as compared to standard PVC and other common over-molding compounds. The combination of viscosity, malleability, and significantly lower molding pressure makes this process particularly beneficial for over-molding precision connectors with, for example, delicate wires or internal seals, as the low pressure will not typically damage wire connections or blow compound through small openings, thus preventing contamination and scrap of expensive connectors and components.
LPM is also well-suited to over-molding sensitive printed circuit board assemblies, as the viscosity and malleability of polyamide compounds easily fill irregular surfaces at low injection pressure, making this process much less likely to dislodge or cause damage to fragile board-level components.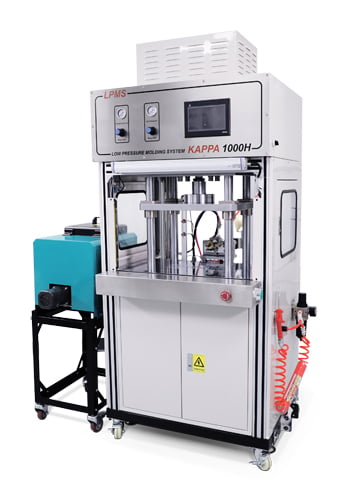 Additionally, there are polyamide compounds that offer superb thermal characteristics for dissipation of heat.
Polyamide compounds are significantly lighter in weight and have far better resistance to UV, solvents, chemicals, and fluids than PVC and other common over-molding compounds, making this process particularly well-suited to automotive, military, aerospace, commercial aviation, and industrial applications.
Due to the adhesive nature of polyamide compounds, LPM is ideal for applications that require a superior molded bond to a wide range of wire insulations, jacket, and substrate polymers and materials, for example, to meet specific IP requirements and to achieve greater pull strength.
Benefits of Agility Tech's LPM Total Solution:
Competitive quick-turn tooling support—Agility Tech will support you with quick-turn design and will fast-track your custom mold tooling

Enhanced multi-surface adhesion—IP protection and greater pull strength

Shock resistance—protection from impact and other damage

Lightweight—ideal for automotive, military, aerospace, commercial aviation, and industrial applications

Resistance to UV, chemicals, and solvents

Excellent thermal conductivity

Custom configurations, geometry, and reduced form factor

Environmentally safe—LPM is an environmentally responsible solution and does not produce hazardous outgassing

Recyclable/zero waste—all scrap material produced by the LPM process, such as sprues and test shots, is fully recyclable
LPM Mold Tooling and Design Support:
Agility Tech will competitively support your custom-mold tooling design and production needs. We have strategic tooling partners in both the U.S. and in China to fast-track your production mold tooling. Our LPM production tooling is typically less expensive than comparative conventional mold tooling, and return on tooling investment is typically very short when replacing expensive backshells with a custom-LPM alternative.
We can also provide 3D models of your custom-mold tooling for fit-form-function evaluation prior to tooling production.
Contact Us About Your LPM Application:
If you have a project that you are considering LPM for, if you want to discuss the viability of LPM specific to your project, or if you just need more information about LPM, give us a call—we would love to talk with you.
Contact us today to discuss your EMS requirements. As you can see, we have vast capabilities and can efficiently meet your needs.