Preddio SIMPLICITY™ Cloud & Mobile Platforms at a Glance
Preddio's intuitive, customizable web-based platform—enabling 24/7 access to real-time and historical data and analytics of all SIMPLICITY Sense™ devices. Remotely monitor assets from anywhere in the world to view alarms, historical trends, incident logs, and take action.
AWS Hosted | Cyber-Secure: ISO 27001 Certified | Bi-Weekly Sprints for Continuous Innovation
Simplicity Cloud™
Data storage, retrieval & notifications

24/7 access to real-time data & alerts

Review and configure digital twins & analytics

Compare unlimited historic data for trend analysis

Review concise and actionable data on all modern web browsers

Cyber-secure: ISO 27001 certified

Nightly backups - for a minimum of 10 years of history

Easy data import/export via open APIs

Accessible from anywhere in the world

Custom branding available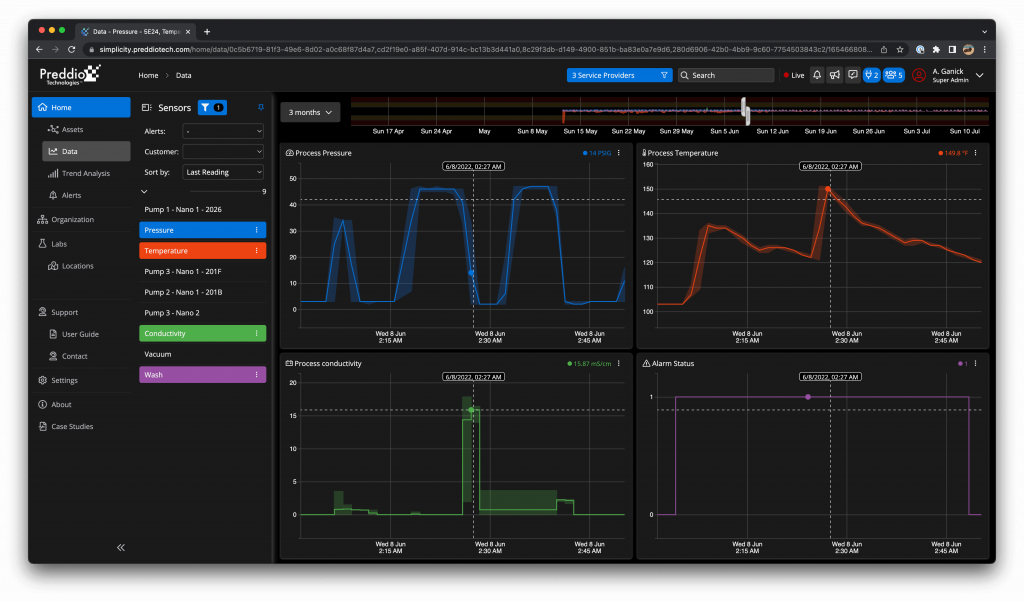 Preddio's Digital Twin Technology –
"The Future of Predictive Maintenance"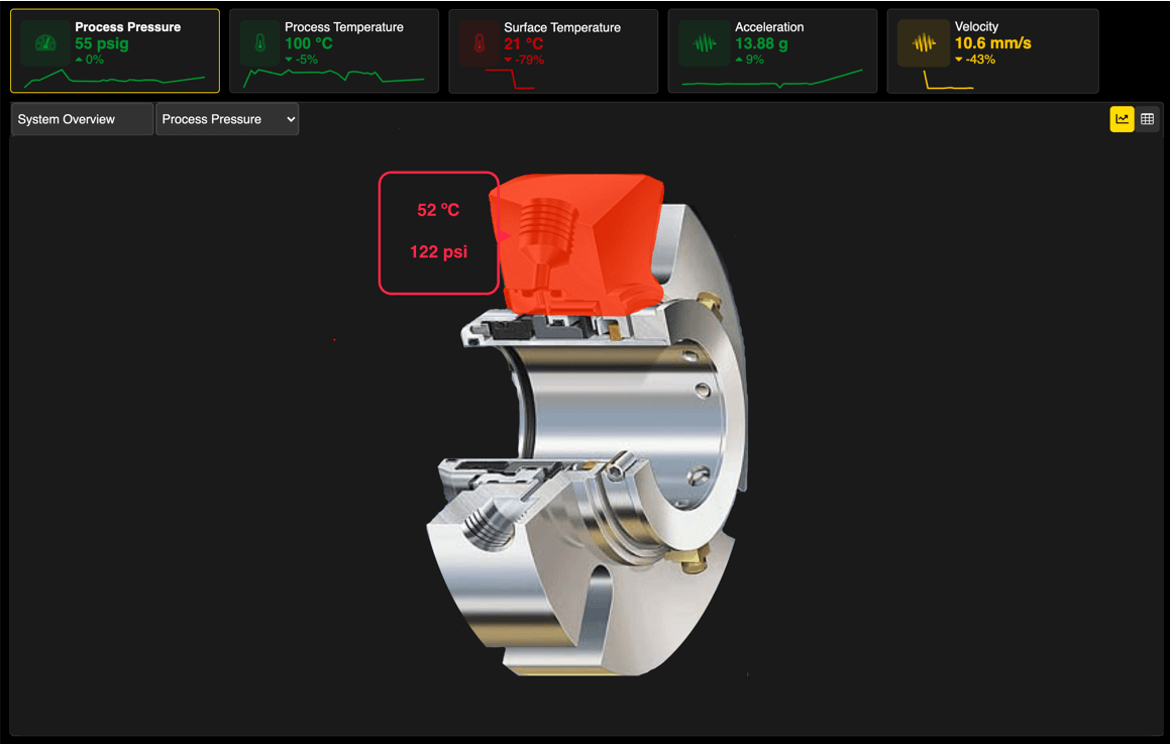 Monitor critical points of failure

Reduce wasteful manual checks

Historical data for warranty / manufacturer review

Link to spare parts inventory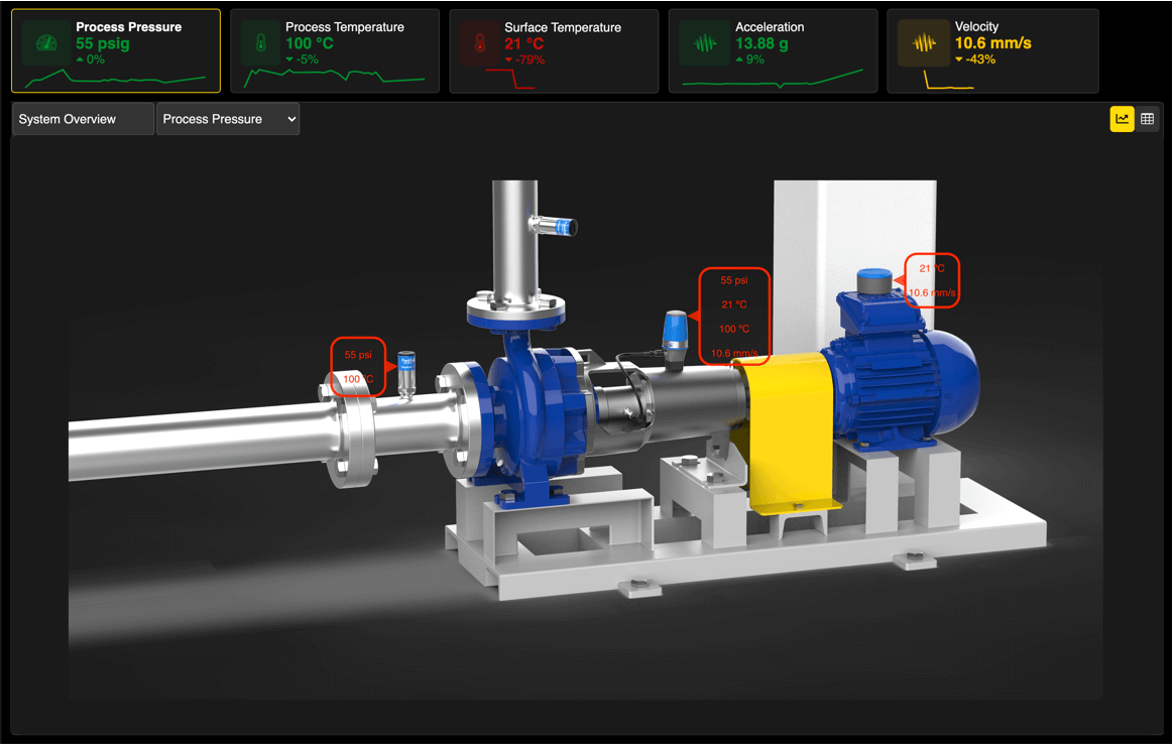 Model complex systems

Real-time analysis of process behavior

Benchmark physical vs. cyber-physical models

Predict equipment and process failures

Train operators and maintenance personnel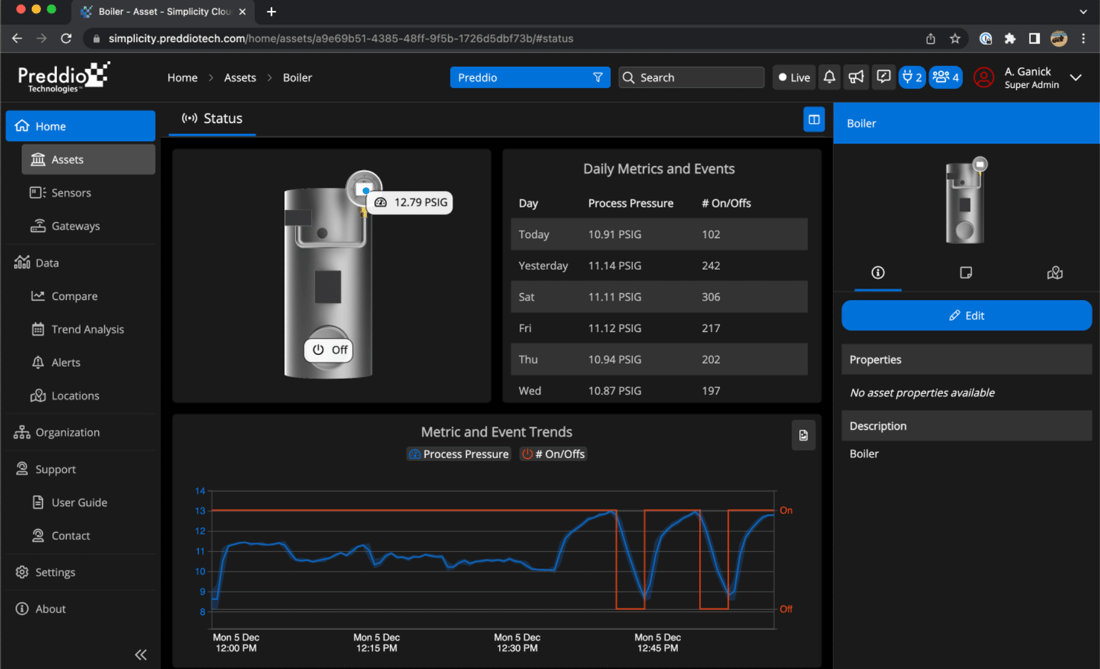 Preddio's intuitive, simple-to-use mobile app allows users to locally view asset alarms, troubleshoot issues in real-time, and trend historical performance data. Connects to all SIMPLICITY Sense™ devices - configure and export data.
Simplicity Mobile™
Access 30 days of recorded history

Troubleshoot with live mode

Set alarm thresholds

User friendly iOS and Android mobile app

Configure and commission wireless sensors

Receive alerts in real-time

Review live data

Explore historical trends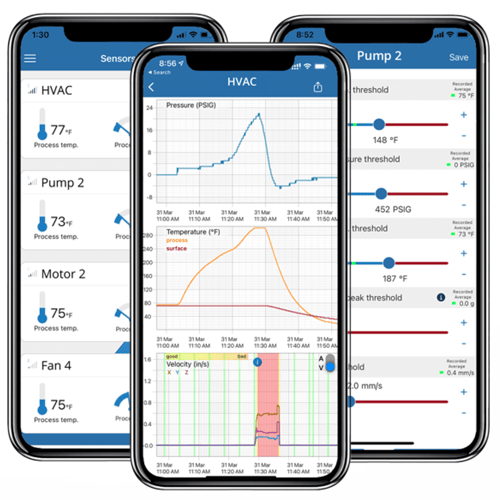 Contact us today to find out how we can help you achieve the full potential of your production capabilities, assets, and facilities management—we'll introduce you to a Preddio expert and fast-track your project.